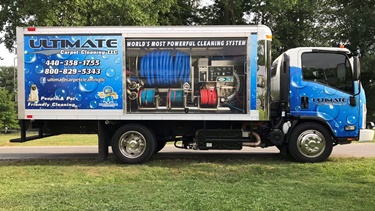 I recently purchased a brand new AEROTECH in December 2017, and it has been the best business decision I have ever made. I have been in the industry 20 years and I have never seen a machine perform like the AEROTECH, when you show up in someone's driveway all the customers can say is WOW! This guy must really care. I can honestly say in all the years of carpet cleaning I have never had so many compliments and referrals. My business has grown at least 25/30% since I had the truck in a few short months. I can't even keep up with the phone calls half of the time. If you are considering buying and AEROTECH, think no more it will be the best decision for your business and it will out clean any other truck PERIOD. The dry times are unbelievable and the heat is unreal. I have had 3 carpet cleaning Vans with the biggest machines made and nothing even compares and there is no way I would ever go back to one again. I will be purchasing a second AEROTECH unit to add to my fleet. I am a VERY SATISFIED CUSTOMER, and I would like to thank Jeremy and all the guys out at AEROTECH for your help and support through my purchase. If you have any questions the phone numbers on the truck call me.
Michael Poshe / Ultimate Carpet Cleaning LLC
---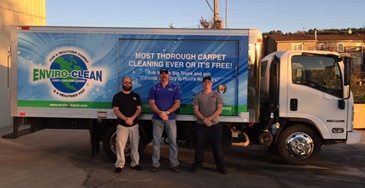 We have been using the truck for 6 months now and can't imagine having to go back to a Van type unit! Our productivity has increased by at least 30% using this unit due to the shear Heat and Vacuum. When this unit says 230° degrees, it's every bit of that and more! Even with 2 wands it out cleans my Blueline machine and holds more heat! Aero Tech's customer service has been second to none. That's a great feeling to have with this sort of investment. Thanks for a great product and I'm looking forward to getting my second unit soon!
Dewayne Wilson / EnviroClean

---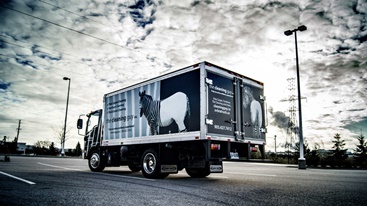 In 2004 we were the first private company to import a Vortex to Canada and we loved the profile and performance that the truck brought us. During the following years I found myself increasingly in contact with the team at Aero Tech for both technical support as well as to buy replacement parts: my experiences in dealing with Aero Tech for both, were simply outstanding. We decided to take the plunge and purchase a 2015 Aero Tech XT and we took delivery of the truck in August 2014. Aero Tech's attention to detail is legendary as we are enjoying the latest 10 years of technological advancements that we are finding in the new truck. Visually, we always turn heads, but the look on peoples faces when we roll up the side door is priceless! Our tech's love the electric solution hose reels that we decided to include in our package and the insulation & heaters are holding their own in our cold Canadian weather. Great truck, great company to deal with! It is rare in an industry to be able to make an equipment purchase that instantly separates you from the crowd and makes you a leader in your field; the Aero Tech XT does precisely that!
Mike Holmes - President, The Cleaning Guy Inc, Ajax, Ontario, Canada
---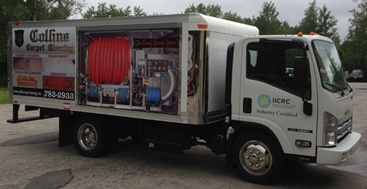 "FOR THE SERIOUS CLEANER IT'S A NO BRAINER INVESTMENT"
This is my 2nd Aero Tech system and my 3rd big truck I've owned and it is amazing. The overall improvements to the XT system are awesome from my 2006 to this 2014 and the new Isuzu truck is like going to a Cadillac from a Ford. The truck is just beautiful.
We are a small company with 2 trucks and we work the heck out of this truck doing dual wand cleaning daily and even triple wand cleaning occasionally.
The folks at Aero Tech are great to work with and very accommodating and will do what it takes to deliver on what you want. We live in the east and had the truck under coated and the blower exhaust wrapped in stainless to protect our investment. Our last truck we sold and after 7 years and over 5100 hours of run time, we still sold it for 55% of the original investment.
Fred Collins, Collins Carpet Cleaning, Lewiston, ME
---

"While other companies have come and gone, Aero Tech is still here leading the industry in producing "Big Truck" cleaning machines!"
We here at Superior Carpet Care absolutely love our Aero Tech XT. This is our second one, and just when we thought they couldn't build a better truck they proved us wrong! If your looking for a reliable, trustworthy, knowledgeable, friendly, honest, dependable and downright sensible company for your next step forward in our industry, then look no further. You will not be disappointed. they say what they mean and mean what they say. You won't find anyone else in the industry that is a s client friendly as is Aero Tech.
We can depend on our truck to perform ever day of the week, month and year. Whenever an issue might arise, the engineer of the truck is just a phone call away. Imagine that! You can actually talk to the people that built your truck, not an answering machine or a front desk secretary to leave your information to!
"Thanks DeEtte, Ted, Vlad and Corey for being there always. You guys are the best!"
Bruce Parsons, President & CEO of Superior Carpet & Upholstery Care
---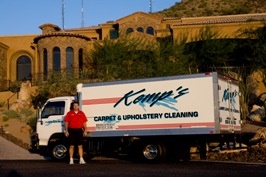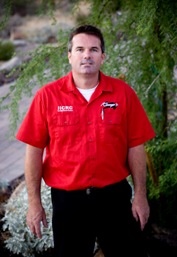 "I love the truck, it has been the best one that I have owned!"
Kemp Waterfall, Owner of Kemp's Carpet & Upholstery, XT Owner Since March 2005
---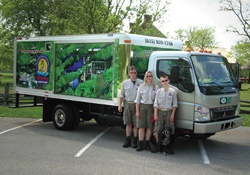 "WE HAVE A NEW EXTENDED FAMILY FOR LIFE!"
We purchased the Ultimate Cleaning System from the company that gives you Ultimate Customer Service! Aero Tech is "top notch"" and willing to go to great lengths to make sure that you are happy. It took almost two years to figure out what we wanted to buy and they were the only one that was willing to stick it out with us. We have a new extended family for life! We bought the XT because of the longevity of the truck, quality and it is the leader in technology. Our clients deserve and expect the best care possible! We are proud to own the Big Truck now and we believe it is going to bring our 14 year old company to the next level!
BILLY, AUDRA & CHRISTOPHER HICKS, Hicks Carpet Care, Tennessee
---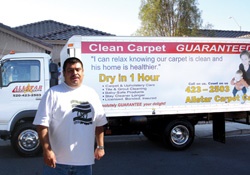 "HIGH PERFORMANCE EQUIPMENT YOU CAN TRUST DAY IN AND DAY OUT."
It is essential that I provide the best quality service to each of my customers. The XT is exactly what the job requires!... High performance that is extremely reliable day in and day out. I never have to worry about the integrity of my equipment-the XT allows me to provide 100% top quality service that my customers crave.
JOE IBARRA, Allstar Carpet Care
---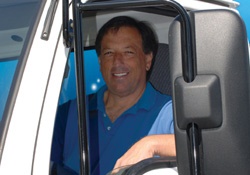 "MY SEARCH IS OVER... I FOUND THE ULTIMATE TRUCK."
Of course I expected this truck to perform, but honestly had no idea it would be this incredible. I've owned several different machines during my cleaning career including a 59 that I have been running for the last year, so I thought I knew what vacuum and heat was all about.
What a wake up call! I can't even begin to tell you how awesome this truck is. Aero Tech is all about quality and customer relations. Having this truck makes working fun again. My search is over... I found the ultimate truck.
MICHAEL SCHOENY, Ultraclean, Mentone CA
---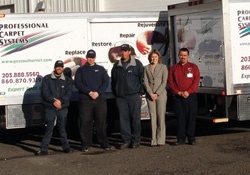 "...HANDS DOWN THE BEST PIECES OF EQUIPMENT THAT WE HAVE EVER PURCHASED."
The team at Aero Tech Manufacturing continues to dazzle us with their commitment to quality products and client service, and the trucks that we have purchased from them are hands down the best pieces of equipment that we have ever purchased. Their equipment will be all we ever use in our fleet.
Thank you for being a company that we can rely on whenever we have an equipment need!
AMY E. BLOXAM, Professional Carpet Systems
---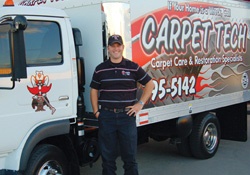 "THE POWER AND PERFORMANCE OF THE AERO TECH XT IS UNSURPASSED"
Running a business the size of Carpet Tech is no small feat. We can't afford to lose time anywhere and using the Aero Tech XT provides us with the ability to offer the best quality service to our customers in the shortest amount of time possible.
I've used many cleaning rigs in my years in the carpet cleaning industry and thus far the power and performance of the XT is unsurpassed.
The XT distinguishes us from our competitors and provides us with an advantage not only in cleaning capability but in marketing and sales as well.
CHET PHARIES, Carpet Tech, Lubbock TX
---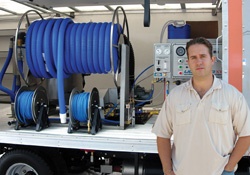 "THE MORE POWERFULLY INTELLIGENT WAY TO CLEAN!"
We bought 10 units featuring heat transfer fluid systems because we thought they were the best. We have now purchased several Aero Tech XT Cleaning Systems for the same reason!
The improved, more consistent performance and reduced maintenance is a no brainer. That is why we have plans to add 3-4 more XT trucks next year.
JASON BAILEY, Actually Clean®, Cedar Rapids IA
---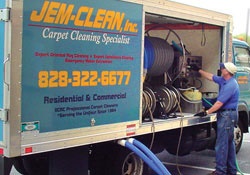 "TRUE DUAL WANDING. EXTREME HEAT. EXTREME VACUUM. SHORTER WORK TIME. FASTER DRY TIMES."
This picture comes from a conference center that we clean in Hickory, NC. We use to set 3 vans up with 5 people, and it would take about 3 hours to complete the job. Then we would install 3 or 4 fans to speed up the drying.
Since we started using the Aero Tech in November of 2005, we've cleaned it twice, using the dual wands, with 3 people and it takes just a little over 2 hours to complete. We quit leaving fans to dry the carpet because it dries in less than 4 hours.
JOEL MULLEN, Jem-Clean, Hickory NC
---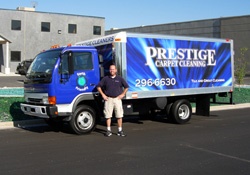 "CHANGING THE WAY CARPETS ARE CLEANED"
The endless vacuum and heat allows me to flush the carpets with twice the amount of water than any other truck mount I've owned and still have better dry times.
This van is the center of my marketing to new customers as well as holding on to my existing customers. They know I believe in only using the BEST...
SCOTT MCKAY, Prestige Carpet Cleaning, Centerville UT
---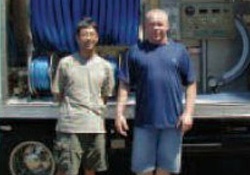 "WHAT DO XT CUSTOMERS SAY?"
"Everything I've ever wanted in a cleaning system and more... unbelievable heat, vacuum, cleaning performance and dry times... Aero Tech's XT is vastly superior to any truck mount I've ever seen in my 29 years in the industry.
Beyond the machine are the first class people at Aero Tech. Purchasing the Ultimate Cleaning System has been an amazing experience. Even after the purchase, they have gone above and beyond the call of duty to provide outstanding service and support. Our XT sets us apart from the crowd."
TOM CERMAK & TOSHIO SUZUKI, Flood Doctor, Kennesaw GA