Green Schools Advocates Program
* Denotes required field. Information must be filled out for form to be submitted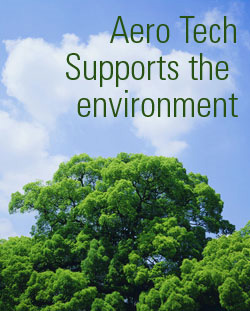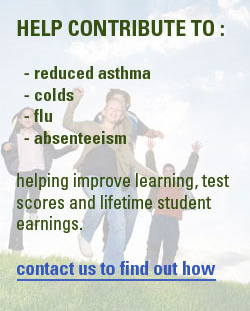 A 2006 study sponsored by the American Federation of Teachers, the American Institute of Architects, the American Lung Association, the Federation of American Scientists and USGBC found that building green would save an average school $100,000 each year in energy costs along – enough to hire two new additional full-time teacher, purchase 5,000 new textbooks, or buy 500 new computers.
Green schools have a superior indoor environment, with clean, fresh air, free of dangerous chemicals from everyday products like carpets, paints and cleaning materials. They make use of as much natural daylight as possible, maximizing students' ability to concentrate and stay physically and emotionally healthy while at the same time dramatically reducing energy costs and greenhouse gas emissions. On average, green schools use 33% less energy and 32% less water than conventional schools, which would bring the U.S. closer to reducing reliance on imported energy.
Green schools' with the use of WET HEAT, which is a state of the art heating system (actually developed hundreds of years ago). The System utilizes many closed loop Hydronic Radiant Heating Ceiling Panel circuits, which in many of these systems, can also be used for cooling as well. These systems utilize a form of renewable energy, offering far better temperature control, and indoor air quality, that contribute to reduced asthma, colds, flu and absenteeism, helping improve learning, test scores and lifetime student earnings. Greening all school construction would also create many more jobs in the manufacturing and construction industries each year from increased use of these types of energy-efficient technologies.
- U.S. Green Building Council
For more information about Aero Tech solutions for Green Schools, contact Mike Riley @ Aero Tech" Manufacturing Inc. (801) 292-0493. Email: mriley@aerotechmfg.com